Sale!
Positive Posture Brio+ Massage Chair
$10,000.00
(Not a Lift Chair)
Rejuvenation for Your Body and Mind. Distinctive Styling for Your Home.
Take a vacation from your everyday in the Positive Posture Brio+. Experience a true full body massage from head to toe that delivers relaxing relief to areas ignored by other massage chairs. Programmed with ten expertly designed massage sessions, the Brio+ also offers hundreds of manual massage combinations to provide customized relief. Fastidiously designed and developed by the massage chair experts at Positive Posture, Brio+ is the finest massage chair in its class.
Quiet your body, clear your mind, loosen your muscles…and do it all from the comfort of your own home in this extraordinary massage chair.
Incredible features include: 'hot stone' heated rollers, diamond stitch upholstery, USB power port, automatic recline, zero gravity, automatic body scan (for shoulder width/user height for the best custom massage), intelligent 4D massage (soft to firm, like human touch), infrared heat (for lower back, calves, and feet), full-body air compression, L-track design for your back shape, intelligent touch foot rollers, wall hugger design only requires 4″ from the wall to recline, intuitive remote control with a menu of massage settings.
SPECIFICATIONS:  weight capacity 265#, 10 pre-programmed sessions, 9 manual massage types, 56 air cells, 2 air pumps, 6 motors
CHAIR DIMENSIONS
Width 33.5″ (85 cm)
Height 48″ (122 cm)
Upright Length 59″ (149.86 cm)
Recline Length 80″ (203.2 cm)
WEIGHT
Weight (Net) 251 lbs (114 kg)
Weight (Boxed) 196 lbs (89 kg) (box 1)
Weight (Boxed) 121 lbs (55 kg) (box 2)
Description
For users 5'0″-6'5″
MATERIAL: synthetic leather
WEIGHT CAPACITY: 265 pounds
WARRANTY: 3 years
Additional information
| | |
| --- | --- |
| Color | Dark Brown, Black, Beige |
Pay with CareCredit
We understand that many of our customers need financing options for their mobility purchases. With CareCredit, you have the opportunity to finance purchases over $200 with deferred credit for 6-24 months, provided you pay off your purchase according to the terms of the agreement.
How it Works:
Step 1: Apply
To use CareCredit, you must first be approved for your CareCredit card. To apply, click on the "Apply Now" link below. Once you have been approved, you will be eligible to make your AutoFarm Mobility purchase using CareCredit.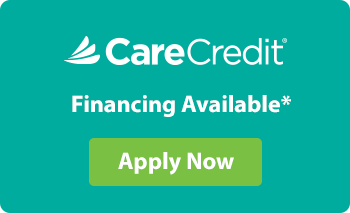 Step 2: Request an Invoice for Your Desired Purchase So You Can Pay with CareCredit
Click here to request an invoice for this product.
Step 3: Pay with CareCredit
To pay with CareCredit, you will need to notify AutoFarm Mobility that you would like to pay for your purchase using CareCredit. Do this by clicking the link on the page of the product you would like to purchase to request an invoice, and fill out the form that appears. AutoFarm will then invoice you, and you will be able to complete the transaction via a custom pay link on your invoice. Or, you can also click here to pay your invoice using CareCredit.